With the coronavirus pandemic putting visits to dream destinations on hold, Falken Tyres is inviting its social media followers on a special journey with its new "Pass the Wheel" campaign. Three beautifully shot videos will take them on a virtual road trip along some of Europe's most beautiful roads and passes, travelling from Zell am See in Austria, across Switzerland, Italy and France, and into Monaco. The Pass the Wheel trailer has already clocked up 1.7 million views on Falken's YouTube Channel.
The stars of the campaign are Falken Motorsports driver Peter Dumbreck, Flat6High5 blogger and automotive influencer Moritz Leidel, and a 1965 Porsche 911 equipped with Falken ZIEX ZE310 ECORUN tyres, a summer tyre repeatedly recommended by independent tyre tests. The driving duo are tasked to complete as many mountain passes as possible, taking photos as evidence with a copy of the day's newspaper at the top of each pass.
The result is three ten-minute films showing the two drivers taking to the different road challenges. Viewers get to see the incredible European landscape through which the Porsche travels, and get to hear the serious – and not-so-serious – conversations that the duo have during their drive.
Since the Pass the Wheel trailer was released on 15 July 2020 it has gained 1.7 million views on the FalkenYouTube Channel, with the first episode having been seen almost 200,000 times. The second episode goes live on Thursday 30 July, with the third and final episode to be aired on Thursday 6 August. Updates are also being shared across Instagram, Facebook and Twitter.
"Above all else, we have put the pleasure of driving, which is dependent on having the right tyres, centre stage. Falken has tyres that are ideal for both new cars and classic cars," said Evropi Dionysiadou, responsible for social media at Falken Tyre Europe GmbH. "At the same time, the broadcasting of the episodes is part of our contribution to #flattenthecurve, and we are hoping to make staying at home more enjoyable for our fans in these tough times."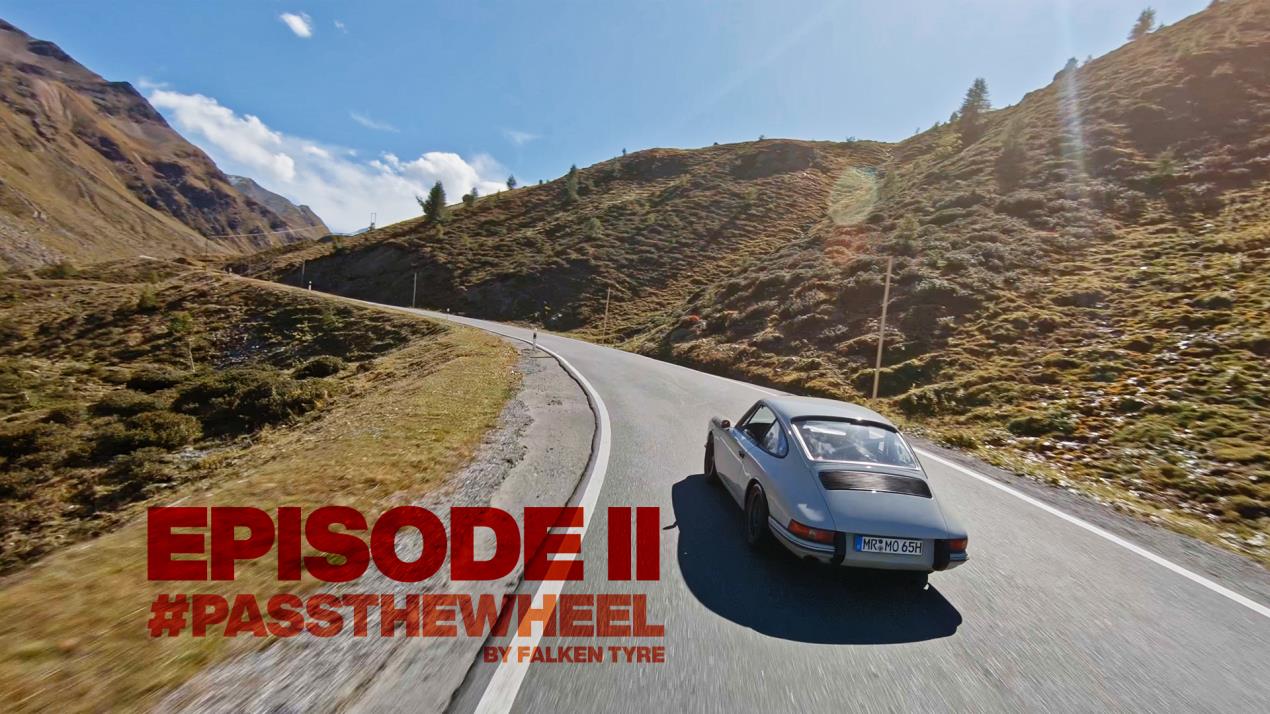 For episode 2, click here: https://www.youtube.com/watch?v=UG_3bOPE0hU&feature=youtu.be